Quiet Ride Solutions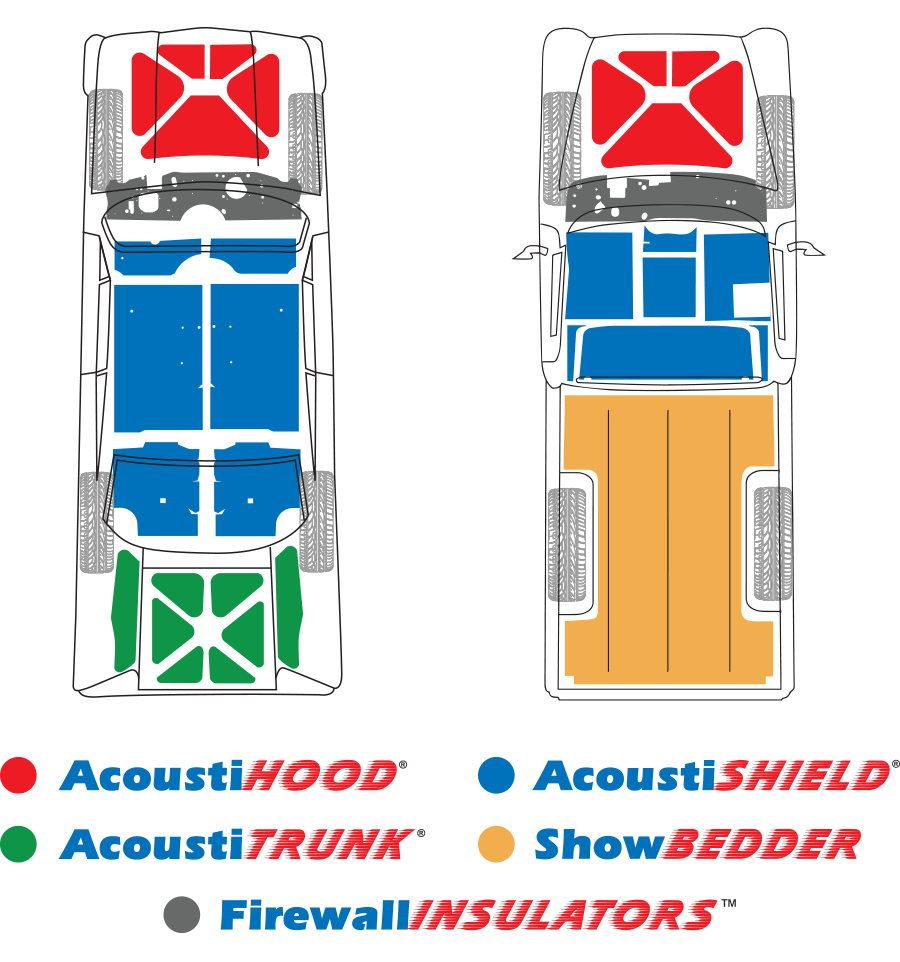 Jump-start that Car or Truck project in the garage with one of QuietRide's year-make-model specific automotive products that are pre-cut, and ready-to-install. A logo branded AcousltiHood Cover will protect your hood and complete the engine bay. A Firewall Insulator will block your engine's heat from entering the passenger cabin. Our AcoustiShield Thermal Acoustic Insulation Kits will make the passenger cabin "Cool and Quiet Inside!" And finally, your car trunk compartment makes more noise than you think and you can top it off with a AcoustiTrunk Floor Mat and Insulation Kit. For truck owners, we have molded headliners and rear cab covers and coming soon will be our logo branded AcoustiTruck Bed Floor Cover for classic trucks.

Thermal Acoustic Automotive Insulation
AcoustiShield Thermal Acoustic Insulation Kits will reduce passenger cabin noise, vibration and heat and give you the same "Quiet Riding Comfort" you get from your luxury daily driver. Our two-stage acoustic products cover the entire interior of your car from the toe-boards to the taillights—-Cowl—Floor—Roof—Doors—Trunk Floor and Body Panels (rear wheel wells, fenders, package tray and seat divider). We use Dynamat to stop body panel vibration and HeatShield to trap the sound and insulate the interior, reducing passenger cabin noise by 50 percent and cutting radiant and reflective heat by 25 degrees. Each kit is year-make-model specific—pre-cut and ready to install.